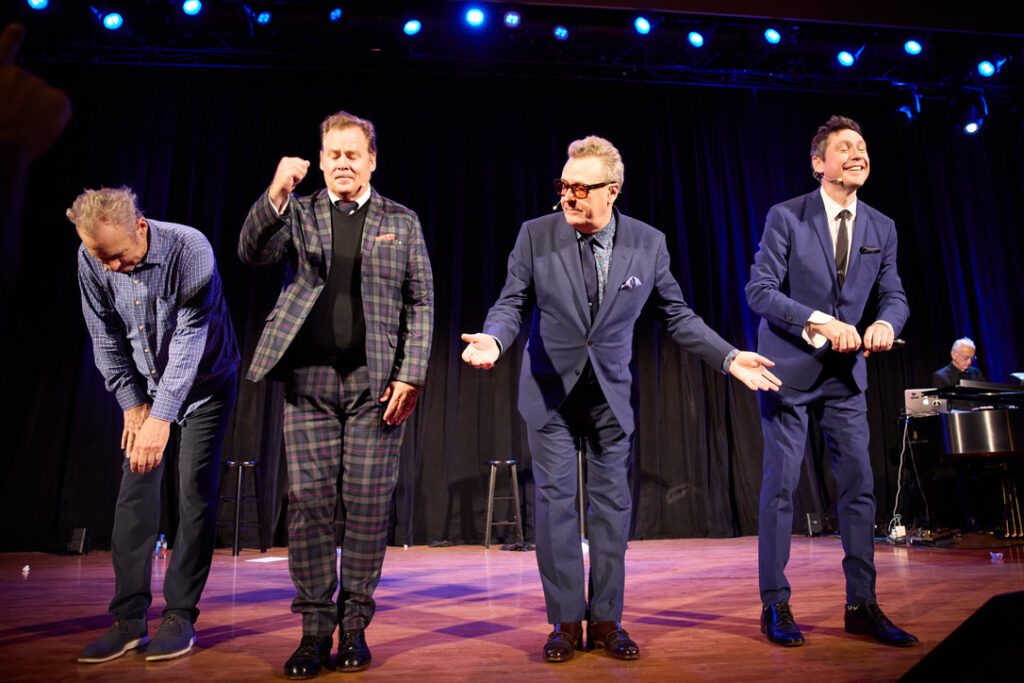 "Whose Line is it Anyway" is an improv TV show adapted from a British show of the same name. It first aired in America in 1998 and has been popular ever since. Hosted by household names like Drew Carey and Wayne Brady, it features a group of actors and friends taking suggested themes from audiences and featured guests, and acting them out on stage.  
In Whose Live Anyway coming to the Brown Theatre on April 2, cast members Ryan Stiles, Greg Proops, Jeff B. Davis, and Joel Murray will leave you gasping for air at the witty scenes they invent before your very eyes. Audience participation is key, so you might be asked for suggested themes or even to join the cast on stage. 
We caught up with Proops, an actor-comedian who has appeared on many of the televised shows and is now immersed in the Whose Live tour, to talk about what we can expect from the show. 
Listen to the full interview below:
read more