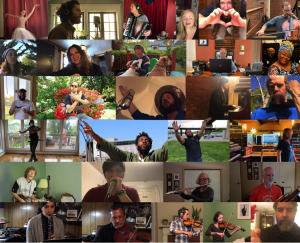 When it comes to creativity, Louisville certainly is at the top of its game. Once again, the creative minds of musicians around the city have collaborated to create an uplifting video that features lyrics and landmarks from around Louisville.
The song and musicians were organized by Louisville Orchestra Music Director Teddy Abrams. It features two dozen artists from different backgrounds from bluegrass to rock. Included in the long list of contributors are Jim James and Patrick Hallahan of My Morning Jacket, singer/songwriter Will Oldham, cellist/composer Ben Sollee, Scott Carney of Wax Fang, percussionist Dani Markham, hip hop star Jecorey Arthur, gospel singer Jason Clayborn, singer Carly Johnson and others from Louisville's music scene.
read more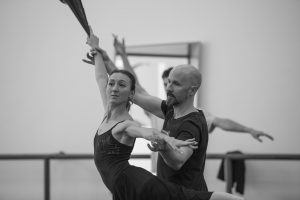 The Louisville Ballet was founded in March 1952 and is now recognized as one of the most highly-regarded regional ballet companies in the country.
As the official state ballet of Kentucky, it has hosted some of ballet's biggest names, including Mikhail Baryshnikov, Twyla Tharp and Wendy Whelan, performed for over tens of thousands of people, and reached more than 20,000 school-age children through its educational programming.
Audience Publisher, Douglas Dreisbach, caught up with Artistic Director, Robert Curran, about how the team at the ballet is coping with the current crisis and what we can expect in the company's 2020-21 season. This interview was also featured in the April edition of Audience Magazine. 
read more