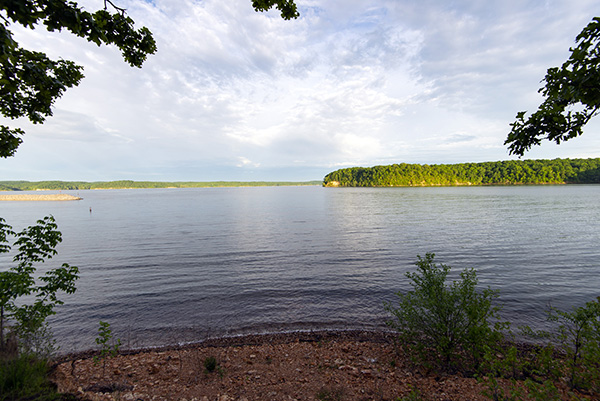 A play on the name of Kentucky Lake, Kenlake State Resort Park is known for its proximity to the body of water, along with the watersports on offer.
However, there is also a lesser-known history associated with the park. In 1951, the property contained Cherokee State Park, the only state park developed for African Americans in Kentucky. Consisting of 300 acres with a beach, rental cottages, dining hall and picnic area, the park welcomed scores of visitors who were given few recreational alternatives in the Jim Crow era.
In June 1963, Cherokee State Park closed after Governor Bert Combs signed an executive order ending segregation in public facilities. Cherokee State Park then merged with what is now known as Kenlake State Resort Park.
Today, Kenlake welcomes everyone from near and far. The marina plays host to many boaters, offering boat rentals, covered slips, transient slips, and a launching ramp. Those in the know show up hungry to the marina's restaurant for breakfast and lunch.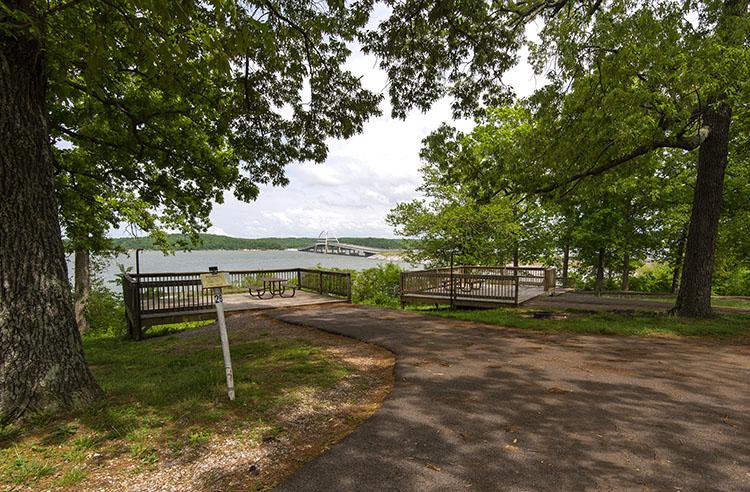 Take a dip in the lodge's swimming pool before gathering for a picnic at the facilities in the camping and cottage areas and throughout the park. Two picnic shelters are available for rental for larger events like family reunions.
As the sun goes down, settle into your cozy room at the Kenlake Lodge, which offers beautiful views of the lake. If you're looking for more space, reserve one of the 34 cottages, each of which contains a fully furnished kitchen. If you prefer to be closer to the Great Outdoors, check out the campground, which offers 90 sites as well as primitive tent locations.
Wake in the morning to birdsong outside your window, where you may see red-headed woodpeckers. Take a hike on one of the Blue Bird trails for prime birdwatching opportunities, or wander closer to the lakeshore, where herons, egrets, and other waterfowl gather. Feeders set up outside the dining room windows will entertain you as you dig into your Kentucky Proud meal at Aurora Landing Restaurant. With over 150 species of birds in the area, there is no shortage of birding prospects.
Before you set out from the lodge, stop by the front desk to inquire about borrowing a fishing pole. Kentucky bass, bluegill, catfish, crappie, and other types of fish all await your bait. Be sure to purchase your fishing license online or through the Kentucky Fish & Wildlife app, FishBoatKY.
Perhaps you lace up your shoes for a hike on one of the nature trails through the woods. For a short hike, opt for the .7-mile Cherokee Trail or the one-mile Chickasaw Trail. You can also combine these with the two-mile Coach Lester G. Mimms Trail. For a longer hike, take the footbridge to Eggner's Ferry Bridge, which spans Kentucky Lake, for photo-worthy views.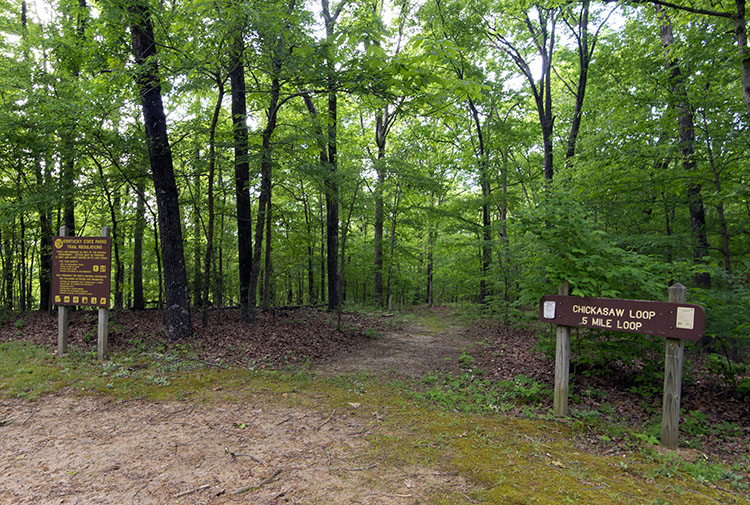 The outdoor amphitheater offers the perfect setting to view the sunrise. It also hosts concerts and performances, most notably the Hot August Blues Festival, Kentucky's longest consecutively running music festival.
Be sure to bring your racket for tennis. Four lighted outdoor courts are available for matches, and in colder weather, the indoor tennis center has four indoor courts, locker room facilities, and a lounge.
Plan your visit to this historic lakeside location by reserving a stay at Kenlake State Resort Park at Parks.ky.gov. Be sure to check out Kentucky's other 44 state parks, including 17 resort parks with restaurants, 30 campgrounds, and 13 golf courses.
For more information, visit Parks.ky.gov