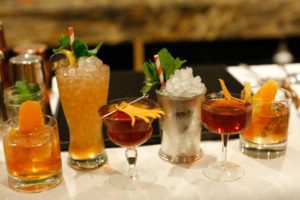 LOUISVILLE, Ky. – Audience502 partner, the Bourbon Classic, is excited to announce their return to Louisville to celebrate the best of Bourbon at its seventh annual event, February 20 – 23, 2019.
Highlights will include Top Shelf, a tasting event featuring Pappy Van Winkle Bourbon, Cocktail and Culinary Challenge, showcasing classic and contemporary Bourbon cocktails paired with a chef's Bourbon-themed culinary complement, Bourbon University, breakout classes focused on a variety of bourbon-themed topics; and TASTE, which will provide ample opportunities for the public to sample top brands of Bourbon, food pairings from featured restaurants and Bourbon-inspired products.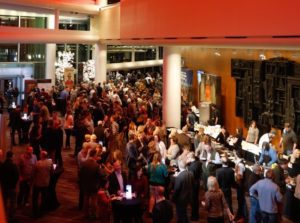 One of Bourbon Classic's signature events, Top Shelf, will kick off the week with a four-flight tasting of the fine quality of Pappy Van Winkle Bourbon. James Beard Award winning Chef John Currence of City Grocery Restaurant Group (Oxford, Mississippi) and Chef Mike Wajda of Proof on Main in Louisville will provide progressive food pairings to complement the evening's libations, while guests mingle with Bourbon Royal Family Julian and Preston Van Winkle.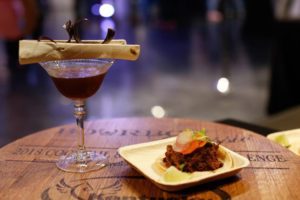 "For our seventh year, we are excited to announce a new venue for the event, the Henry Clay. This venue will allow us to again hold all our weekend events under one roof. We can't wait to once again bring Bourbon enthusiasts from all over the nation to Louisville," says Tony Butler, co-founder. "The Bourbon lifestyle continues to evolve from cocktails to the inclusion in culinary masterpieces, our event is one-of-a-kind —combining Bourbon tastings, educational sessions and culinary experiences."
The Bourbon Classic was co-founded by Tony Butler of FSA Management Group, an event planning company based in Louisville, and Justin Thompson and Seth Thompson, of The Bourbon Review.
Bourbon Classic tickets are on sale now and are available to purchase at https://www.bourbonclassic.com/attend.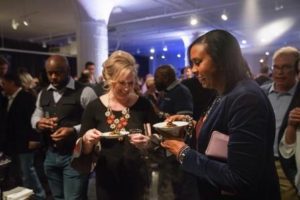 Founded in 2012 by FSA Management Group and The Bourbon Review, Bourbon Classic brings together the best of the Bourbon and culinary worlds through a collection of rare, interactive events. Infused with exceptional tastings, workshops and unrivaled sips, these events are sure to thrill any Bourbon connoisseur and enthusiast. Bourbon Classic 2019 will take place February 20 – 23, 2019, in Louisville, the gateway to all the heritage and innovation of Kentucky's Bourbon Country. Information is available at https://www.bourbonclassic.com.