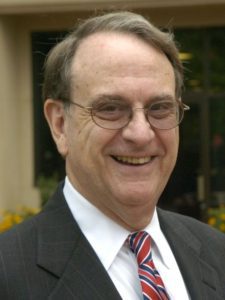 The Louisville Orchestra welcomes Ken Johnson as its Interim Executive Director. Johnson, a Louisville native, served as the Executive Director of the Greeneville Symphony Orchestra from 2007 – 2012. Prior to this role, he enjoyed a long career as a Human Resources executive for IBM Corporation and Lexmark Corporation.
Additionally, Johnson has worked as a consultant and interim executive for non-profits across the country such as Habitat for Humanity, Make A Wish Foundation, and the Clifton Fine Arts Center.
Mr. Johnson stated, "I am very pleased to partner with Teddy Abrams to continue the Louisville Orchestra's mission of changing the very idea of what a 21st Century orchestra can be and do. The community will continue to see innovation, creativity, and excellence. I was a beneficiary of Robert Whitney's legacy program, MakingMusic, and it is an honor to be a part of such a rich tradition in my home town."
"We are excited to continue the artistic and administrative partnership which we enjoyed between Abrams and Kipe," stated John P. Malloy, President of the Louisville Orchestra Board. "Ken is a very qualified and capable individual with the administrative skills, passion, and commitment to Abrams' goal of opening minds and hearts to the power of music."
Andrew Kipe announced his departure in June 2018 and his final day at the Louisville Orchestra was August 8. He started as Director of Concert + Ensemble Operations at the Peabody Institute in Baltimore MD on August 13.
For a full line up and tickets for The Louisville Orchestra season performances, visit louisvilleorchestra.org