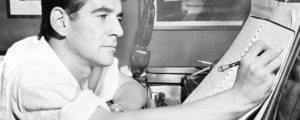 Overview: Leonard Bernstein (1918-1990) is a legend of American music. Composer, conductor, pianist and educator, Bernstein captivated and energized a generation of music lovers.
MORGAN JAMES, soprano
TEDDY ABRAMS, conductor
Overture to Candide
"Simple Song" from MASS
Selections from West Side Story, On The Town, Wonderful Town, and Peter Pan
Symphony No. 3 ("Kaddish") Mvt. 1
Symphony No. 1 ("Jeremiah"), Mvt. 2
Chichester Psalms, Mvt. 1
Selections from Candide
Single tickets available in August 2018!
click here to purchase season tickets.