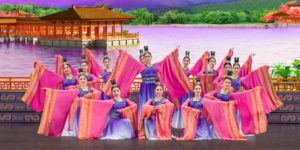 Shen Yun presents five thousands years of Chinese civilization in a live performance on stage. Through classical Chinese dance, breathtaking music, and gorgeous costumes, the show introduces an ancient world once lost. In May, the performance will be returning to Louisville!
Shen Yun Performing Arts is a nonprofit company based in New York. It was formed in 2006 by artists from around the world who came together with a mission—to show the world what Chinese culture once was. In China, this traditional culture has been devastated over 70 years of communist rule. In fact, Shen Yun is not even allowed to perform in China today.
But worldwide the company gave 500 performances in 150 cities last season alone. Across the United States its performances were regularly sold-out.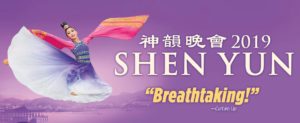 What makes Shen Yun so popular and inspiring? The name Shen Yun means, "The beauty of divine beings dancing." Some audience members describe it like this: You can go to China and see it with your eyes, but Shen Yun lets you experience the real China with your soul.
At the heart of a Shen Yun performance is classical Chinese dance—and this company performs it like no other. This is an ancient art form with a history of thousands of years. Its explosive tumbling techniques combined with gentle elegance make it exhilarating and beautiful to watch.
The performance includes story-based dances, with tales of heroic warriors, colorful figures like the Monkey King, and legends that take place high up in the heavens. Other dances celebrate China's ethnic groups and dynasties. The live orchestra combines Western and Eastern instruments, creating a refreshing sound different from any other orchestra.
Each performance includes hundreds of authentic, handmade costumes. The full theatrical effect is achieved with a dynamic, animated backdrop. It is like looking into a living painting, as the images interact with the dancers and orchestra in pure perfection.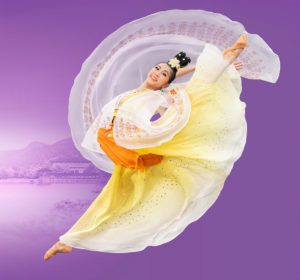 Shen Yun's artists, like the ancients who came before them, believe that art is meant to uplift and inspire. They incorporate meditation and study of traditional culture into their rigorous daily training. In their interviews, they talk about cultivating goodness and virtue. This spiritual grounding comes through in their performance, filling the theater with a sense of anticipation and joy.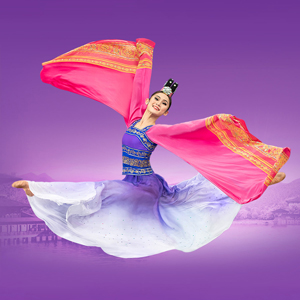 Shen Yun will be in Louisville at The Kentucky Center for the Performing arts, May 1, 2019. One show only. Tickets at Shenyun.com/Louisville, or KentuckyCenter.org, or call 502.584.7777, or visit Box Office at 501 West Main St., Louisville, KY 40202.