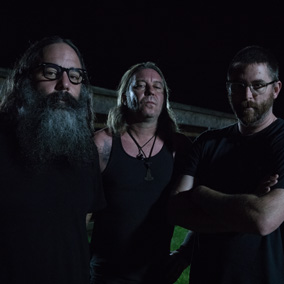 Stoner metal heroes SLEEP are touring in support of their most recent recording, THE SCIENCES, their first album in two decades. SPIN raves "Sleep's Crushing Comeback The Sciences Is a 4/20 Miracle" and PITCHFORK confirms "these 40-something dudes have managed to grow up without growing old…these riffs, rhythms, and the mantra-like singing of Al Cisneros are a drug unto themselves."
Quintron has been making genre-defying noise, soundscape, and house rocking dance music in New Orleans for over 20 years, much of it in collaboration with artist / puppeteer Panacea Theriac aka "Miss Pussycat." Quintron's current focus is on a weather controlled analog drone synthesizer called Weather Warlock and a website devoted to streaming its music called Weather For The Blind.
Location: Brown Theatre, 315 W Broadway – GET DIRECTIONS
Date: Tuesday, December 11th @ 8:00 PM
Ages: All ages
Price: Tickets are $32.50*
*sales tax not included
Running Time: Approximately 2 hours 30 minutes
CLICK HERE to purchase tickets.