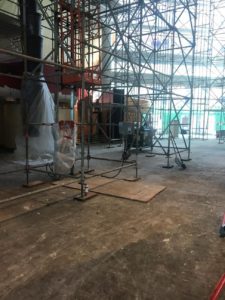 The show must go on for the Kentucky Center, and it officially will very soon.
According to William Landrum, the secretary of the state's finance and administration cabinet, an "aggressive schedule" has been executed. The state owns the Kentucky Center.
"I think we can all agree (Sept. 1) is good news," Landrum said.
There's no clear date on when everything will be completed at the center, and the roof is anticipated to be completed by November. The roof will be worked on during times that shows are not going on.
Plaster in the barrel roof ceiling is being detached this week, which gives officials and crews a better idea of the structural work that needs to be done.
Metal doesn't like heat, so if it's deformed itself in some way, it will need to be verified, Casebier said. This confirmed the biggest question left for crews and officials, since the fire was in the barrel vault's cavity.
The fire originally started when a construction worker was using a grinder, a handheld electric tool, according to Louisville fire officials.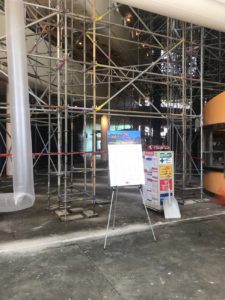 Louisville Fire spokesman Salvador Melendez previously said the fire department did not have an open investigation, and that the fire's start was "accidental in nature."
Preferably, work will be wrapped up sometime in November, but it could last until March. It really depends on weather and what roof work is required, Casebier said.