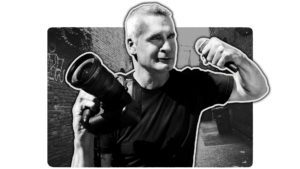 Overview: Henry Rollins first found fame in the 1980s as the lead singer of Black Flag, an American punk rock band. Soon after, he formed the Rollins Band, which toured globally with a number of lineups from 1987 until 2003, and during 2006.
Rollins has also hosted numerous radio shows, such as "Harmony in My Head" on Indie 103, and television shows such as "The Henry Rollins Show," The History Channel's H2 network show "10 Things You Don't Know About" and the National Geographic television series "Animal Underworld With Henry Rollins."
Rollins will present a special performance drawing on experiences and his vast archive of photographs from his world travels. As a keen observer, Henry will be bringing stories from journeys all over the globe, including the Middle East, Africa, Central Asia, South America and Antarctica.
Tickets start at $30. Kentucky Center members can call the member hotline at (502) 566-5144. Standard tickets are available at www.kentuckycenter.org/presents, by phone (502) 584-7777, (800) 775-7777, and in-person at The Kentucky Center box office and drive-thru. Please call (502) 566-5111 for information about the range of accessibility options we offer to enhance your performance experience.
The Kentucky Center – Bomhard Theater 501 W. Main St.
CLICK HERE to purchase tickets.