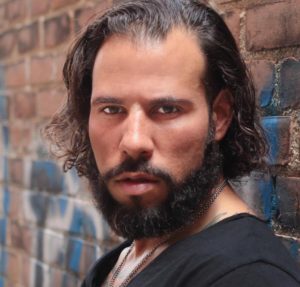 Overview: Actors Theatre of Louisville and Managing Director Kevin E. Moore are thrilled to announce the return of Fifth Third Bank's Dracula, in the Bingham Theatre from September 7 – October 31, 2018. With fangs bared and eyes aglow, Louisville's favorite vampire is back! Based on Bram Stoker's gothic tale of the immortal Transylvanian count and his unexpectedly feisty human prey, this fast-paced, fright-filled adaptation is a Halloween treat that drips with suspense—and even more blood.

For over 20 years, Actors Theatre has brought this exhilarating, high-stakes vampire adventure to Louisville audiences and this year is no exception. 
This fall's production is particularly notable as Drew Fracher, Actors Theatre veteran director and fight choreographer, comes aboard as director. Fracher shares, "This show presents such unique challenges, from finding a little freshness to the staging to incorporating new scares, thrills and chills.
Audiences will see something of a new take on certain characters and those familiar with the production will spot some fun new things happening."This season promises to be Louisville's most thrilling fright-fest yet, featuring both new and familiar faces. Santino Craven dons the Count's infamous cloak, opposite Actors Theatre veteran Grant Goodman (In The Next Room, or the vibrator play) in the role of Van Helsing.
Local favorite Neill Robertson will return as the notorious Renfield, a role for which he won the 2018 Arts-Louisville/Broadway World "Best Actor in a Play" award. Louisville audiences might also recognize Crystian Wiltshire (Kentucky Shakespeare Festival, Cincinnati Shakespeare Company, Know Theatre of Cincinnati), who will join the company as the dashing Jonathan Harker. Kurt Uy and Rin Allen join the cast as Dr. Seward and Lucy, respectively.
Local young actors Brylee Deuser, Ella Jenkins, Vaughn Ramirez and Austin Ramirez return to the stage as the Undead Children. Members of the 2018-2019 Professional Training Company round out the ensemble: David Ball, Silvia Daly Bond, Rebby Foster, Rasell Holt, Kevin O'Connell, Jonathan Moises Olivares, Kayla Peters, Angelica Santiago and Julian Socha.
The creative team features scenic design by Paul Owen, lighting design by Tony Penna, costume design by Lorraine Venberg, sound design by Benjamin Marcum and media design by Philip Allgeier.
To mark the beginning of Louisville's spookiest season, Actors Theatre will host its annual Dracula Blood Drive in partnership with Fifth Third Bank and the American Red Cross on September 5, from 10 a.m. – 3p.m., at Fifth Third Bank's location in Fourth Street Live! Participants can enjoy snacks and giveaways on-site, alongside special guests from the company of Fifth Third Bank's Dracula.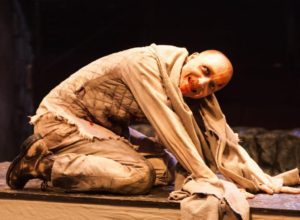 Performances will run from September 7 – October 31. Actors Theatre is committed to providing an accessible theatre-going experience and offers an audio described performance on September 16 and an open captioned performance on October 6 during the run of Dracula. For more information on our facilities and all services offered, visit ActorsTheatre.org.
Tickets are now on sale to the public and are priced from $35. Tickets can be purchased by calling the Actors Theatre Box Office at 502.584.1205 or online at ActorsTheatre.org. Special ticket rates for groups of 10 or more are available by calling 502.585.1210.
Dracula is made possible in part by support from Fifth Third Bank. Additionally, Actors Theatre's educational outreach for Dracula is made possible by Yum! Brands Foundation and their sponsorship of Actors Theatre's Student Matinee Series.
To reserve tickets to review, to request images, or for any other press inquiries, please contact Elizabeth Greenfield, Public Relations Manager, at 502.584.1265 ext. 3041 or egreenfield@actorstheatre.org
Listing Information
Fifth Third Bank's Dracula, September 7—October 31, 2018
originally dramatized by John L. Balderston and Hamilton Deane
from Bram Stoker's world-famous novel Dracula
adapted and originally directed by William McNulty
directed by Drew Fracher
Bingham Theatre
The vampire hunt is on!
Actors Theatre of Louisville
316 West Main Street, Louisville KY (Bingham Theatre)
Tickets are on sale priced from $35.
Special ticket offers for groups of 10 or more are available by calling 502.585.1210.
Box Office: 502.584.1205
ActorsTheatre.org
Special Events
Fifth Third Bank's Dracula Blood Drive
Wednesday, September 5, 2018 from 10 a.m. – 3 p.m.
At Fifth Third Bank's location in Fourth Street Live! Support Actors Theatre and the Red Cross by helping us reach our goal of 50 pints! To reserve your spot, contact Carrie Syberg, Director of Community Partnerships, at 502.584.1265 ext. 3023.
Behind-The-Scenes Tech Event: Fifth Third Bank's Dracula
September 5, 2018 at 6 p.m.
Tickets for Season Ticket Holders: FREES
General Admission: $15
After a light reception, guests will hear from a member of the production team and have a glimpse into what goes on during a technical rehearsal. To reserve, please visit ActorsTheatre.org.
Press Opening
Friday, September 7, 2018 at 7:30 p.m.
Teen Night: Fifth Third Bank's Dracula
Friday, September 7 at 7:30 p.m.
Tickets: Use the Promo Code TEEN to purchase a $10 ticket with valid student ID.
Calling all teens, grades 8-12! Bring your friends, see a great show, meet the cast and connect with other teens passionate about theatre!
Halloween Costume Donations
September 7–October 19, 2018
Actors Theatre is partnering with Americana World Community Center to provide Halloween costumes to immigrant, refugee, and low-income children so they can experience the joy of dressing up for the holiday.
Audio Described Performance
Sunday, September 16, 2018 at 2 p.m.
Open Captioned Performance
Saturday, October 6, 2018 at 3 p.m.
Inside The Coffin
October 13 from 11 a.m. –12 p.m.
Tickets $20
Join us as our production team demonstrates many of the tricks and special effects of Louisville's favorite fright-fest! To purchase, please visit ActorsTheatre.org.
For additional event information, and to purchase tickets, visit ActorsTheatre.org or call 502.584.1205.
About Actors Theatre of Louisville
Kevin E. Moore, Managing Director
Now in its 55th Season, Actors Theatre of Louisville, the State Theatre of Kentucky, is the flagship arts organization in the Louisville community. Actors Theatre serves to unlock human potential, build community, and enrich quality of life by engaging people in theatre that reflects the wonder and complexity of our time.
Actors Theatre presents almost 350 performances annually and delivers a broad range of programming, including classics and contemporary work through the Brown-Forman Series, holiday plays, a series of theatrical events produced by the Professional Training Company, and the Humana Festival of New American Plays—the premier new play festival in the nation, which has introduced more than 450 plays into the American theatre repertoire over the past 42 years. In addition, Actors Theatre provides over 15,000 arts experiences each year to students across the region through its Education Department, and boasts one of the nation's most prestigious continuing pre-professional resident training companies, now in its 47th year.
Over the past half-century, Actors Theatre has also emerged as one of America's most consistently innovative professional theatre companies, with an annual attendance of 140,000. Actors Theatre has been the recipient of some of the most prestigious awards bestowed on a regional theatre, including a Tony Award for Distinguished Achievement, the James N. Vaughan Memorial Award for Exceptional Achievement and Contribution to the Development of Professional Theatre, and the Margo Jones Award for the Encouragement of New Plays. Actors Theatre has toured to 29 cities and 15 countries worldwide, totaling more than 1,400 appearances internationally.
Currently, there are more than 50 published books of plays and criticism from Actors Theatre in circulation—including anthologies of Humana Festival plays, volumes of ten-minute plays, monologues, essays, scripts, and lectures from the Brown-Forman Classics in Context Festival. Numerous plays first produced at Actors Theatre have also been published as individual acting editions, and have been printed in many other anthologies, magazines, and journals—making an enduring contribution to American dramatic literature.