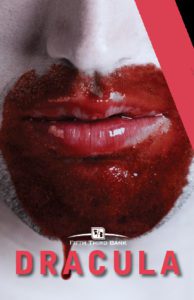 Overview: His fangs are bared. His eyes glow crimson. Louisville's favorite vampire is back! This fast-paced, fright-filled adaptation of Bram Stoker's gothic tale is a Halloween treat that drips with suspense—and even more blood.
Audience Advisory: Contains strobe light, fog effects and gunshot. Not for the faint of heart.
Book: Bram Stoker
Age Recommendations: Ages 11+
Student Matinee Grade Levels: 7 – 12
CLICK HERE for tickets and more information.