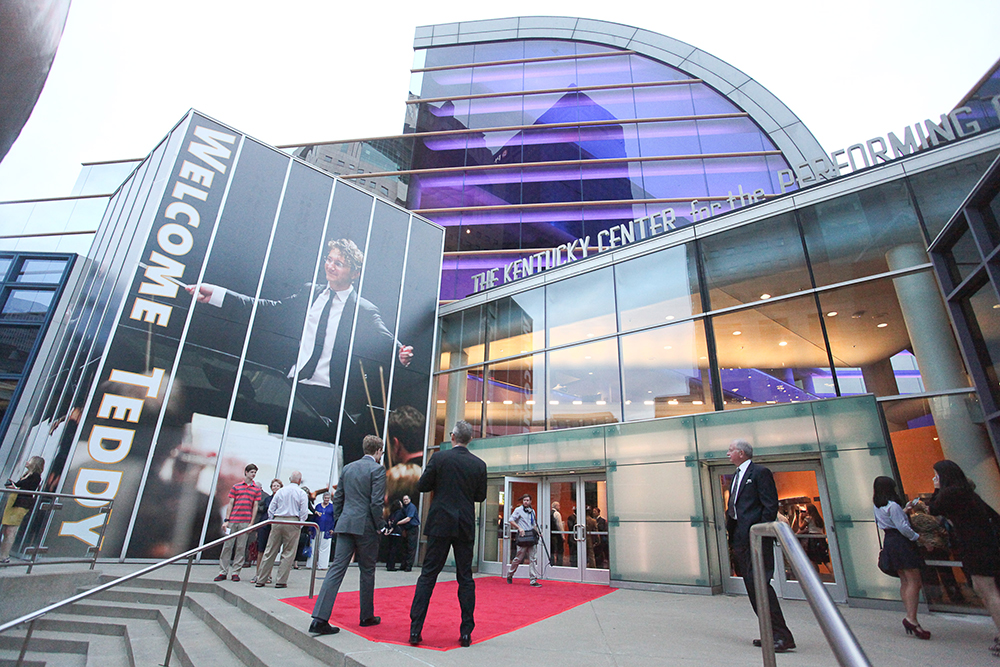 The Louisville Orchestra (LO) announced details of the 2023-24 season, which marks Teddy Abrams's tenth season as Music Director of the Orchestra.
In true LO style, this landmark season with Musical America's 2022 Conductor of the Year will feature programming encompassing favorites of the orchestral repertoire and explore innovative new works, including a festival of original compositions by the 2023 – 2024 members of the Creators Corps, the LO's ground-breaking residency program.
CELEBRATING TEDDY'S TENTH
At 35, Abrams is the youngest music director of a major American orchestra, a position he assumed at the tender age of 26. Abrams's concept of a modern orchestra and its conductor is fueled by talent, energy, vision, drive, and an extraordinary commitment to community engagement. Since launching his tenure as music director, Abrams's innovative, outside-the-box initiatives have succeeded in reconnecting the orchestra with its remarkable history, integrating it into the fabric of Louisville life, and re-establishing it as the cornerstone of the city's vibrant music scene. Of his time at the LO Abrams says,
"It is so hard to believe that this is my 10th season with the LO! It invites reflection and consideration for the history and the story we've been trying to tell for all of you these last 10 years. We've been asking, "What does it mean to be a public service – to serve you all and take the power of our music and the talents of our musicians to make life better for all of us here in Louisville?" The power of music is so broad and always reinventing itself. There are always new ways for music to connect with people and new people for music to connect with."
THE 2023 – 2024 SEASON
Film Series Subscription Package is added to the roster
New to the 2023 – 2024 Season, the LO is offering a Film Series subscription package. Consistently a hit with audiences, the package will contain familiar Star Wars and Harry Potter selections and Tim Burton's The Nightmare Before Christmas.
Classics Series and a superstar guest conductor
The 2023-2024 Classic Series features classical music favorites performed as only the LO can, including Mahler's monumental Symphony No. 6, nicknamed "Tragic". The annual collaboration with the Louisville Chamber Choir will be J.S. Bach's masterful setting of the Canticle of Mary, the Magnificat. Also on the series' programming are intriguing contemporary works by Caroline Shaw, Gabriel Kahane, and John Adams.
In addition, this coming season the LO will welcome one of the most celebrated conductors in the world, the GRAMMY Award-winning JoAnn Falletta. As Music Director of the Buffalo Philharmonic, Falletta became the first woman to lead a major American ensemble and has been credited with bringing the Philharmonic to an unprecedented level of national and international prominence. Recently named as one of the 50 great conductors of all time by Gramophone magazine, she is hailed for her work as a conductor, recording artist, audience builder, and champion of American composers. Falletta will lead the LO in an exciting program concluding with Ravel's Bolero.
Pops Series Highlights
In his 40+ years as the Principal Pops conductor of the Louisville Orchestra, Bob Bernhardt has consistently enchanted audiences with his unique combination of easy style, infectious enthusiasm, entertaining programming, and consummate musicianship. In addition to Louisville's beloved seasonal tradition Holiday Pops, Bernhardt will conduct a variety of audience-pleasing concerts ranging from "frightening" Halloween fare to sports-themed musical favorites to an evening of hits by the Queens of Soul to a rousing season finale of the thrilling sounds of Mexican Mariachi.
Family Series
The inspiring evolution of the LO Family programming continues with more interactive fun for the whole family! Once again Old Forester's Paristown Hall will become the setting for exploring composition, storytelling through musical means, and the structure of the orchestra itself. And, of course, the LO will be celebrating the holidays with a family program featuring Santa himself!
Celebrating Kentucky
This season runs concurrently with the historic "In Harmony: the Commonwealth Tour of the Louisville Orchestra", a two-year musical journey beginning in May of 2023 that will bring orchestra musicians to dozens of communities across the Commonwealth of Kentucky. The tour is made possible through a partnership with the Kentucky General Assembly in conjunction with the Tourism, Arts, and Heritage Cabinet. In the spirit of this musical outreach, the 2023 – 2024 Season will contain native Kentucky composers and performers in new and traditional works. Most notably, the opening concert in September at the Iroquois Park Amphitheater will feature Murray, KY's own mandolinist extraordinaire, Chris Thile. Thile will give the Kentucky debut of his new piece for singing mandolinist and orchestra.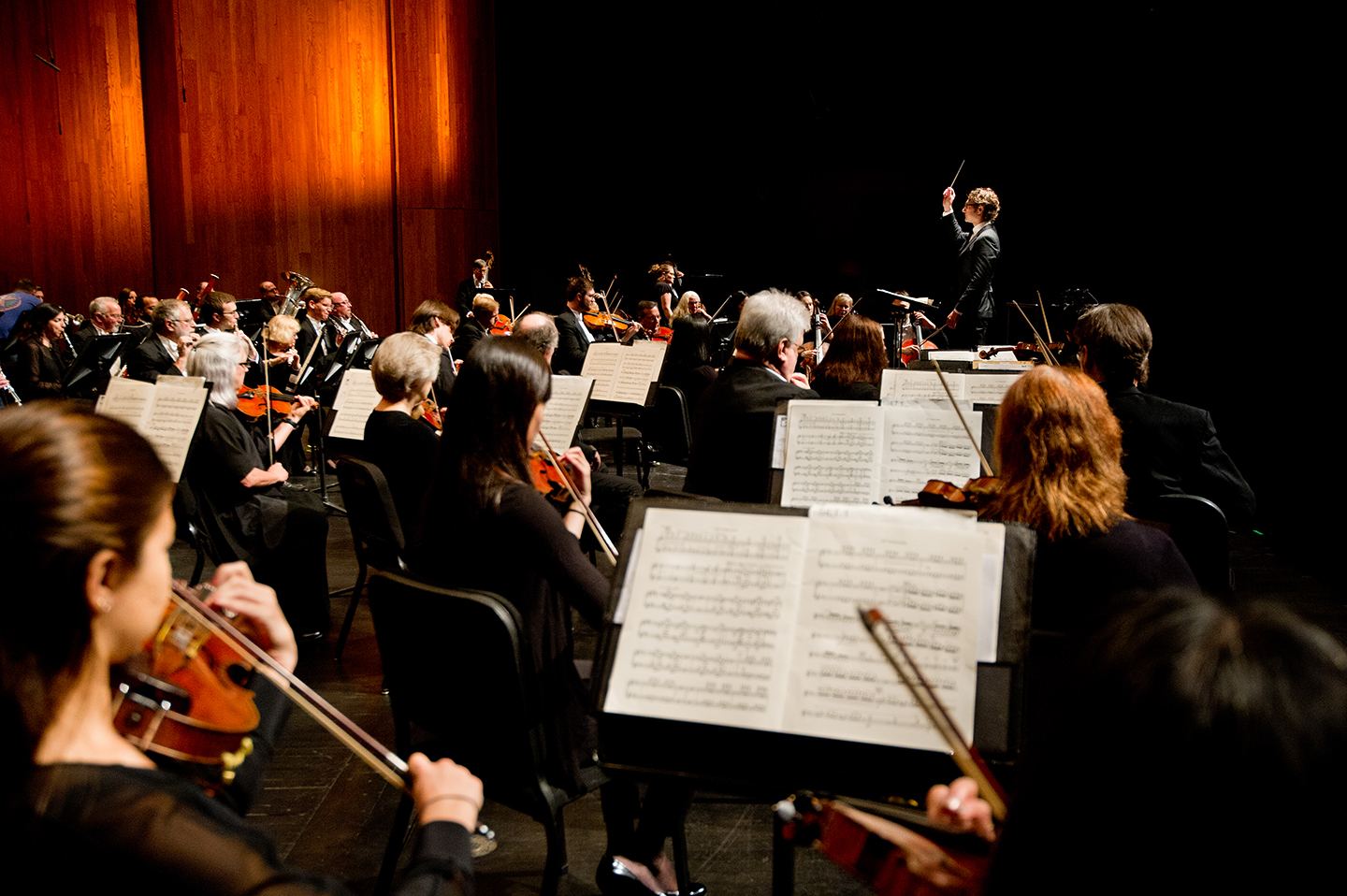 And finally – a very special event involving the Louisville Orchestra
In addition to its regular season offerings, the LO also announced that it will share the stage with one of the living vocal legends of our time – the iconic Italian tenor Andrea Bocelli. Bocelli will be touring the U.S. in November and December and will arrive for one night only at the KFC Yum Arena on December 2, 2023. The program will feature performances from Bocelli's extensive repertoire, including music in honor of the Holiday Season, with selections from his recent #1 album A Family Christmas, his uplifting solo album Believe, as well as a selection of arias, his beloved crossover hits, and famed love songs.
The Louisville Orchestra
The Louisville Orchestra 2023 – 2024 Season celebrating the 10th Anniversary of the leadership of Teddy Abrams begins on September 16, 2023 at Iroquois Park Amphitheater and concludes on May 11, 2024 at Whitney Hall in the Kentucky Performing Arts Center. Teddy Abrams reflects further on his ten seasons with the Louisville Orchestra:
"I am so proud of the remarkable work the orchestra is doing in so many ways, not just on the Whitney stage. This institution has led with creativity, to not just survive, but to thrive, doing things out of a sense of adventure. Programs like Music Without Borders and the Creators Corps make the LO one of the most dynamic musical institutions in the United States right now. It's tough to be an arts organization, and we have said let's start with the big ideas, the creative ideas, the dramatic ideas. We believe that success, that vitality, that connection will follow – that music can bridge all the gaps and divisions we face."
Information on the complete Louisville Orchestra 2023 -2024 Season can be found at LouisvilleOrchestra.org as well as throughout the season on Facebook, Instagram, and Twitter. The box office can be reached at (502)587-8681.
LOUISVILLE ORCHESTRA 2023 – 2024 SEASON AT A GLANCE

(all venues, dates, artists, and programs are subject to change)
CLASSICS SERIES SEASON – all performances are at 7:30 p.m.
OUR KENTUCKY HOME – Saturday, September 16, 2023 – Iroquois Park Amphitheater – Teddy Abrams, conductor – Chris Thile, mandolin
Overview: The musical heritage of the great Kentucky Commonwealth takes center stage at Iroquois Park in our first concert of the season, including the Kentucky Debut of s piece for singing mandolinist and orchestra by Murray, KY's own Chris Thile.
LASTING LEGACIES – Saturday, October 14, 2023 – Whitney Hall – Teddy Abrams, conductor Jefferey Kahane, piano
Overview: One might call this concert a "family affair" with works by our family of new Creators Corps members and musical pieces inspired by family ties, including a piece written by Gabriel Kahane for his father, our guest soloist, pianist Jeffrey Kahane.
(UN)SILENT FILM: NOSFERATU & A SYMPHONY OF HORROR – Saturday, October 28, 2023 – Whitney Hall – Teddy Abrams, conductor
Overview: Halloween Horror, courtesy of classic film and ballet, takes the stage at the Whitney for one haunting evening of music.
BOLERO & FRIENDS – Saturday, November 18, 2023 – Whitney Hall – JoAnn Falletta, conductor – Andrea Levine, clarinet
Overview: World-renowned conductor JoAnn Falletta leads the LO in a concert of spectacular turn-of-the-century favorites from Ravel, R. Strauss, and Debussy. Our own principal clarinetist, Andrea Levine performs the clarinet concerto of John Corigliano, acclaimed composer of the score to the film, The Red Violin.
TOGETHER IN SONG – Saturday, January 13, 2023 – Whitney Hall – Teddy Abrams, conductor – St. Stephen Temple Choir
Overview: Join us as we explore the music of praise and faith with a selection o works by Jewish composers and gospel arrangements performed by the St. Stephen Temple Choir
MAGNIFICENT VOICES –  Saturday, March 23, 2024 – Whitney Hall – Teddy Abrams, conductor – Louisville Chamber Choir
Overview: Choral music – both old and new  -will transport you as the Louisville Chamber Choir joins the LO in J.S. Bach's divine setting of the Magnificat and a beautifully evocative work by Caroline Shaw.
MAHLER 6 – Saturday, April 27, 2024 – Whitney Hall – Teddy Abrams, conductor
Overview: Teddy Abrams leads the LO in a performance of Mahler's emotionally charged and passionate Symphony No. 6, nicknamed the "Tragic".
CREATORS FEST – Saturday, May 11, 2024 – Whitney Hall – Teddy Abrams, conductor
Overview: The spotlight is once again on our pioneering Creators Corps program as we present a festival concert weekend of new works written for and inspired by the City of Louisville and your Louisville Orchestra.
POPS SERIES – all performances are at 7:30 p.m.
FRIGHT NIGHT – Saturday, October 21, 2023 – Whitney Hall – Bob Bernhardt, conductor
Overview: Get in a Halloween kind of mood with Bob Bernhardt and the LO performing one frightful night of Halloween hits.
HOLIDAY POPS – Saturday, November 25, 2023 – Whitney Hall – Bob Bernhardt, conductor
Overview: Yuletide Joy abounds at the Whitney when Santa, Bob Bernhardt, and the LO join forces with the incredible vocal talent of Shayna Steele for all your holiday favorites.
QUEENS OF SOUL – Friday, January 19, 2024 – Whitney Hall – Bob Bernhardt, conductor
Overview: An evening featuring hits made famous by the reigning divas of Soul and R&B: Aretha Franklin, Whitney Houston, Tina Turner, Patti LaBelle, Jennifer Hudson, Alicia Keys, Adele, and more!
MARCH MUSIC MADNESS – Saturday, March 16, 2024 – Whitney Hall – Bob Bernhardt, conductor
Overview: Bob Bernhardt and the LO bring you March Madness of a musical kind with a program of iconic sports-themed hits.
MARIACHI FIESTA – Saturday, April 16, 2024 – Whitney Hall – Bob Bernhardt, conductor
Overview: A Musical Fiesta rounds out our Pops Season as the classic Mexican mariachi sound fills the Whitney with its trademark driving and emotional style. ¡Que Viva el Mariachi!
FILM SERIES – all performances at 7:00 p.m.
THE NIGHTMARE BEFORE CHRISTMAS – Wednesday, October 18, 2023 – Whitney Hall
Overview: See one of Tim Burton's most celebrated films projected on the big screen in its entirety with a dark and charming live musical score
HARRY POTTER AND THE HALF-BLOOD PRINCE – Wednesday, January 17, 2024 – Whitney Hall
Overview: The popular film series returns to Whitney Hall in concert with the sixth installment of the film franchise
STAR WARS: THE FORCE AWAKENS – Saturday, February 17, 2024 – Whitney Hall
Overview: The LO presents this installment of the Star Wars film series on the big screen with a live performance of the thrilling score by John Williams
More information and the full schedule for the Coffee Series, Family Series and more can be found at LouisvilleOrchestra.org