Actors Theatre of Louisville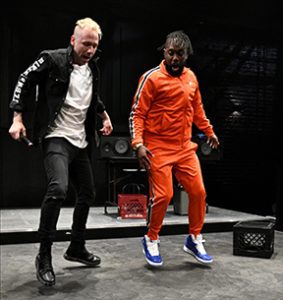 Waiting a little longer won't kill us.
Waiting a little longer is what's killing us.
The exchange of dialogue between two of the three characters of Hype Man: a break beat play hits like a gut-punch when its deployed by Idris Goodwin's script to set up the second act of his microcosm of racial tensions in the era of Black Lives Matter.
The trio represent a Goldilocks-esque set of perspectives on excessive police force against African-Americans and what to do it about it. Too cold? Too hot? Is "just right" even possible in the era of double-down politics?
read more